I have been working on the design of this character for years. I'm finally "done" with the model and off to texturing and morph targets currently. This is my first attempt at using 3d coat for more than 5 minutes. I spent about an hour playing with it I guess. It's not a final image by far, but I'm glad I can churn out painted textures so quickly. This way perhaps I'll choose a final texture before another year passes. The character is for a short film(s) project I'm working on. It's something I've had in my head slowly building for years. Just a few days ago I finished my first rough story board. Finally I have decided on the story!
It can be a daunting task trying to get across ideas and concepts to your audience. He is supposed to be an 'everyman' with the powers of a god and the wisdom to know not to use it often if at all. I was originally going to do it all in stop motion, but the investment of money and time is so great that I decided to keep the medium which I have training in, CG. Oh yes almost forgot to add the model was created in Wings3d, and perhaps a bit of Blender. Not 100% as I've redone it countless times.
Suggestions are welcome but I will be changing it heavily over the course of the next few days. Tips are also welcome. Why is there no Wings 3D app-link....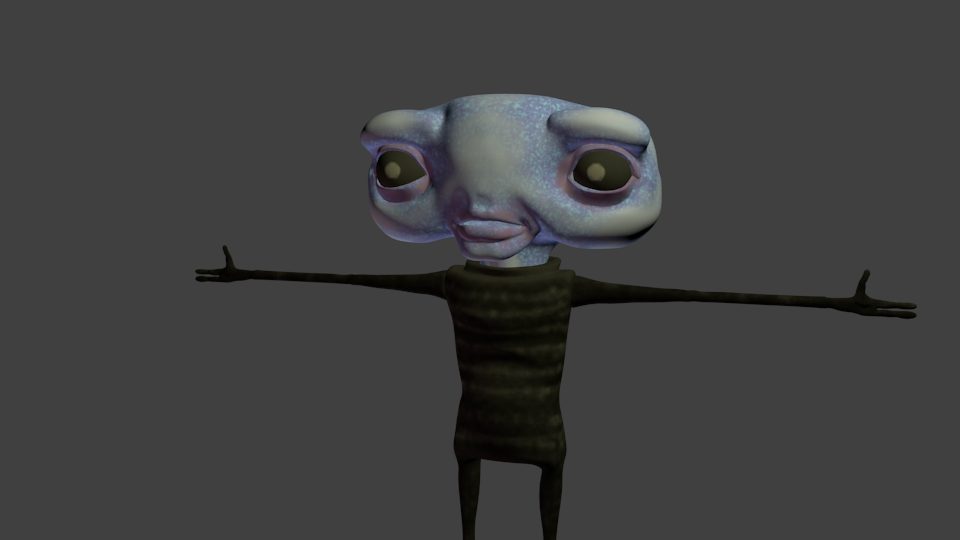 Here is an old 2008 version of the character if you are interested to see the evolution. I believe it's the same body mesh modified, but I completely scrapped the head.
http://www.youtube.com/watch?v=a9zPZVFXLV4&