by Poeboi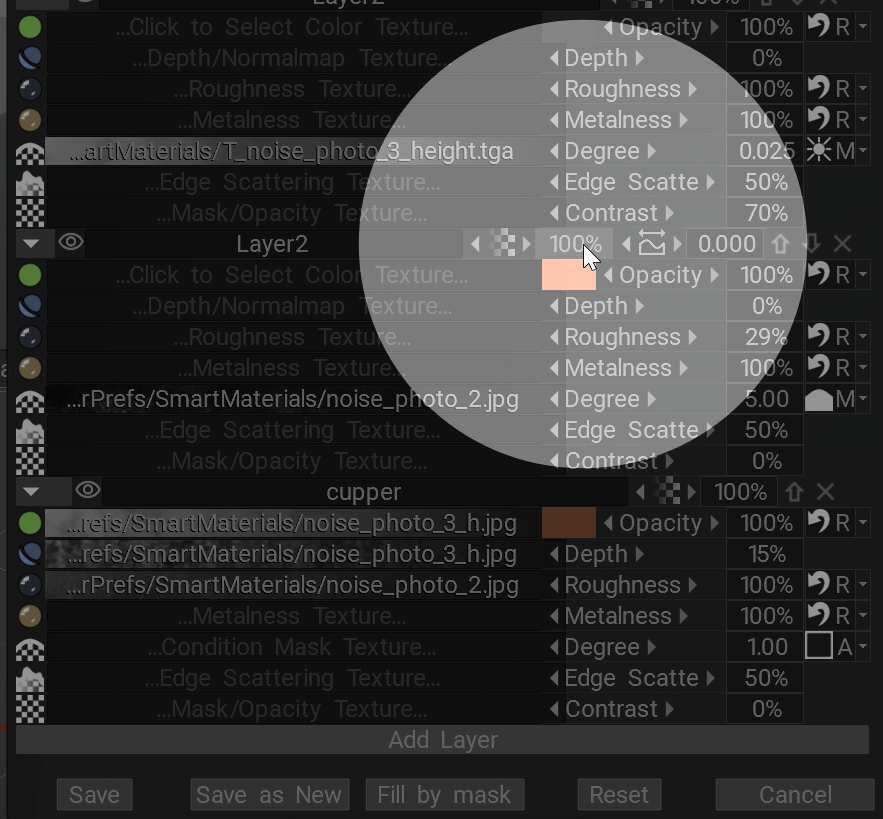 Can be helpful to know that the top opacity slider per layer of smart material is the overall contribution of that layer, so if it is set to 100% in many case it will override completely some properties like • color • depth • mask • roughness etcetera of the one below.
So if you have a depth image on Layer 1 say with wrinkles.
if you have a depth image on Layer 2 with bumps, it will "override it" completely and be only bumps.
but if you change the topmost opacity slider of Layer with the bumps to say 50%
you will then get some contribution of bumps on top of wrinkles.
Edit: and of course the "Mask/Opacity Texture" is one that can control the overall opacity of the layer using a texture. So if you somehow have a mask pass for the bump depth as well, you should be able to get only bumps from the depth texture on Layer 2.