3DCoat supports 3DConnexion devices for navigation. It supports all features offered by 3DConnexion. The Space Mouse Enterprise and Pro are especially recommended to be used with 3DCoat.
You may find settings related to the device in the 3DConnexion control panel.
Some of the rest settings are in Edit -> Preferences -> 3D Mouse: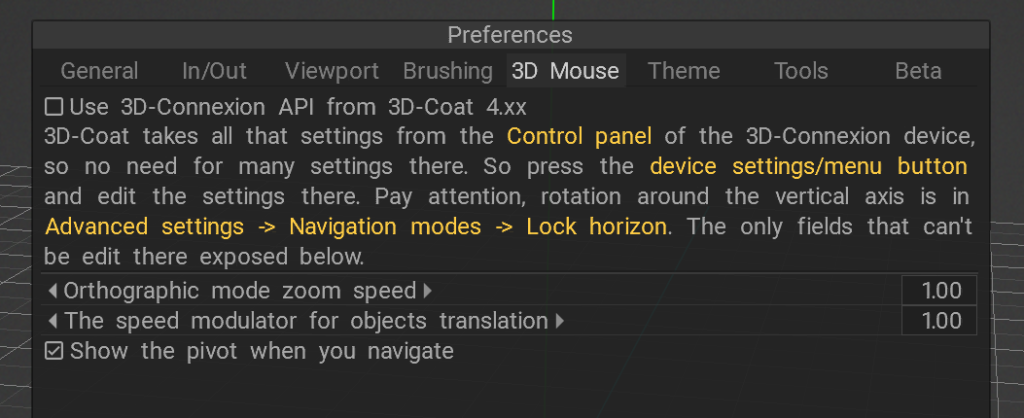 It is possible to use legacy 3DConnexion support, but it is not recommended.
Press the Menu button on the device. You will get the following: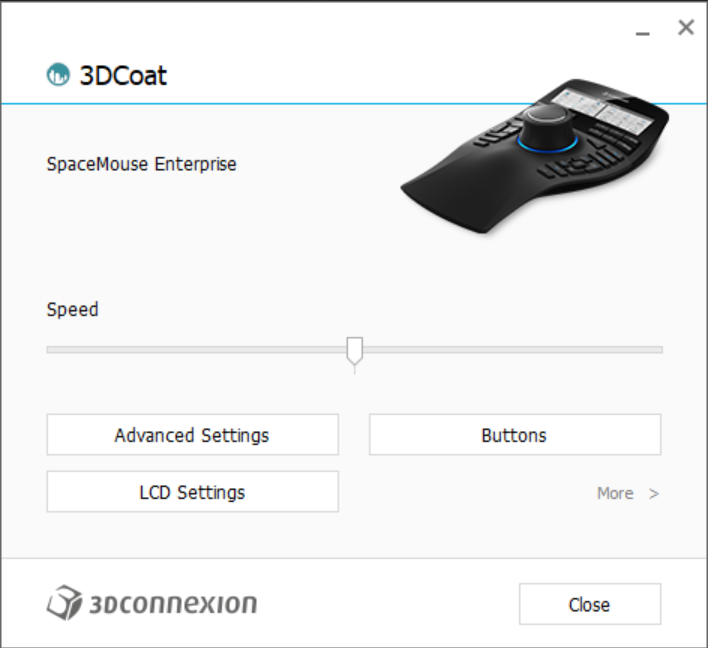 Pay attention that in Buttons settings, you may assign actions to buttons of the Space Mouse. You may refer to any menu item or tool activation.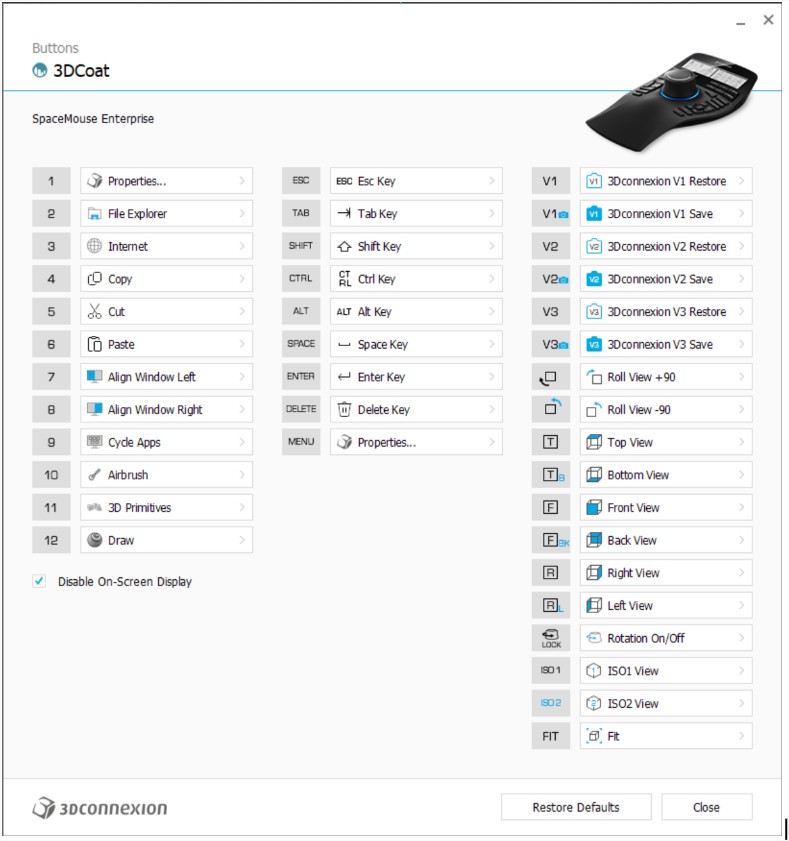 Press the [>] to choose the action.
Pay attention to Advanced settings, some settings like "Lock horizon" are accessible there, not directly in the 3DCoat.