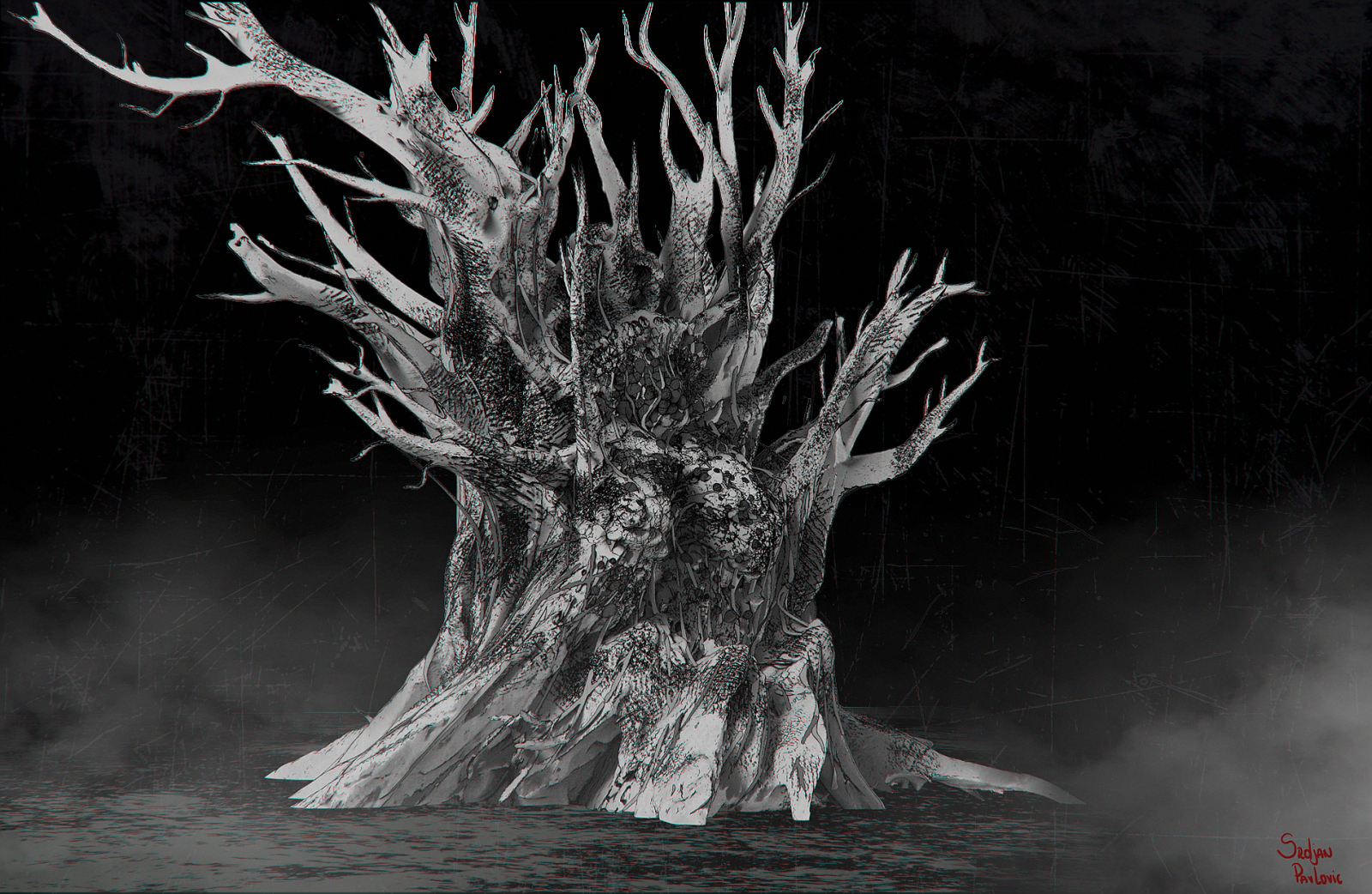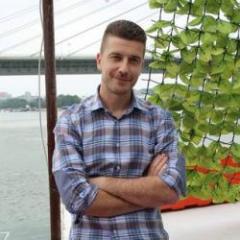 Concept art for dark fantasy movie "Behind blue eyes". Concept art  is inspired by works of Guillermo del Toro and H. P. Lovecraft.

SYNOPSIS:
Behind Blue Eyes is a short dark fantasy film following a little girl named Gabrielle. Gabrielle wakes up in a barren and ghostly forest, unlike any forest on earth. Upon waking she finds herself being hunted by a faceless ghoul known as the Gaunt. Gabrielle runs away and seeks refuge in an abandoned greenhouse. There she meets a monstrous-looking man named Gisher. There she must convince this monster to help her escape this unforgiving land...


First character design is for creature called Mud Monster - Creature has low IQ, and lives in strange symbiotic relationship with other creature Weeping Tree. Mud Monster is Tree's protector and guardian, and is connected with tree with "umbilical cord" from his back... 

Second creature is called Gisher, Gisher was once a human, but when Weeping Tree came to that land it brought evil in that land and that evils slowly started to poses and corrupt everything. But deep inside Gisher is still a human.
Third creature is called Weeping Tree - creature that brought evil and destruction with its arrival. 


Everything was sculpted in 3d coat, then rendered in Keyshot with little bit work in Photoshop