Le peuple gris Render 1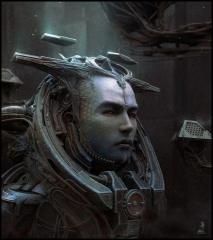 Hello,
Here is my latest work for an oil painting.. This was very long to manufacture because I Experienced many functions. I beat my record: 50 milion polys ... Wouaaa
.No retopo (too complicated and too long), rendu and textured with 3DCoat, 3DCoat is really a very great software.
10
---
From the album:
25 images
2 comments
74 image comments
---
Photo Information for Le peuple gris Render 1
User Feedback
There are no reviews to display.