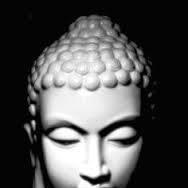 Recommended Posts
Recommended
Yes, what I mean is that a model with 90° edges should be set automatically to hard edge, there is no other way around and that's it. it doesn't matter if the Cube has 6 sides like in this case or 1000 subdivisions Width, height and Depth. If you don't set the 90° angle of a box as hard edge, it will always have the weird shading on those edges that are 90° but are set to soft or whatever. You are applying a single smoothing group (like you said it) to the whole entire set of objects and that's wrong, that's the issue, because you can't make soft edges or whatever Blender is doing to Boxes (which in my test looks more like the average ones), especially if they objects are only cubes with 6 faces (the lowest possible cube you can have) So the whole box will look wrong. I don't know why you are doing it, or why you think it is a good idea, you even showed me the screenshot and the issue is there, but then you say i is okay and blame 3DCoat, when you are setting things incorrectly before you export it. You can't "smooth" something like, especially if you have a simple 6 polygons box, if you want to use a box like in your models, set all the sides to Hard Edges. Or the other only way around is to add a bevel around the edges to break the 90° angle harsh and then set it to soft. Baking the normal map to hide the issue is not the solution, it might look a little better but the shading error still exists on the model. Even the cylinders in your scene should have soft edges on the sides and on the top and bottom faces they should be set to hard edges unless you add a bevel. So the question is why do you still want to keep everything as a single smoothing group? unless you work on it properly and set things that should be hard edges hard and soft edges soft or add bevels on every 90° angel then nothing will fix your issue, and you have to just hide the issue with the normal map and pretend no problem exists.
Recommended by
Carlosan
Recommended
I am sorry to tell you, but the problem is your model, not 3DCoat. But Maya and Marmoset Toolbag present the same issue. I will explain why the best I can, but it starts for the way you are exporting your model from Blender, but it will happen the same on any other software if you do the same. Yes, normal map might fix a little the shading issues, for how the normal maps are read by software, and that might make the issue a little less too noticeable, but the issue it is still there, you are just ignoring the real issue and then it seems you aren't applying some of the rules that would help you to make easier the job and life easier by baking better normal maps.   By opening the model on maya, right away the model looks terrible, I noticed that most normals were average and few ones were hard, which was weird to see. But that's clearly the the main reason of your problems here, how you are exporting the smoothing groups for your model and how they are being read in other software. First, the boxes can't  be soft edges or average, they are 90° angles, and no matter what you do, they will always have this lighting issue if they are not set to hard edges. In the past, before more advanced baking programs like Marmoset appeared to make it easier,  you had to always make a cage, and the cage would be the one that had the average vertex normals, so the cage would be used to do the average 'searching' of the high poly, without causing errors on the baking since the box would remind hard edges. Of course now Marmoset has the checkbox "smooth cage" doing the same and now you don't need a cage unless you really need a cage.   So there are two 'rules' here and they are linked as well. 1. when you are doing models with 90° angles, they should be always hard. Of course you can also do a little beveling and avoid the 90° angle edges. this will not only follow the shape closely of the high res model, but also, you can use the soft edges on the box and make it look nicer and with less issues, and rounded and prettier and all that. 2. Hard edges (which pretty much should be 90° angles) should always be split on the UV to avoid issues as well, you might not really notice it on your model, but it is there, and it has to do with how the pixels meet at the 90° angle and how pixels might get blended and they are just different so there is not enough space like a padding would do to fix the small issues that might happen. Yes, it depends on the resolution and UVs and all that and that might make it more noticeable than others, but yes, in a case like this where you are doing boxes, you would have to split all those 90° edges, and yes, that means 6 box sides = 6 islands to avoid issues.
Talking about 3DCoat and how it works with presets and all that. What I understand about it is that by using the presets like Blender or Unity, you are actually using a predefined file with not only how it will treat the Normal map, which you are right, it will be Green flipped or not. But also Tangent Space, the triangulation, and how it exports the normals and some other options. If you use the Unknown option, you will be able to use the ones on preferences, the ones you set.  If you go to C:\Program Files\3D-Coat-V4.8XXX\ToolsPresets\ExtTools  you will see the XML files and how Unity differs from Blender, because Blender preset uses MikkTSpace while unity is set to LengyelAreaAngleWeightedSpace. That is the only difference. but apparently enough for you to see it because they are being interpreted differently. Technically they shouldn't affect much anything and only the way it reads the normal map if it is 'DirectX' or' OpenGL',  but the root of the shading problem is not about the normal map, it is about the model and it will always be the model.   I hope I explained decently what the issues are here so it might help you on your future normal map bakings. Good luck and have a good day!
Recommended by
Carlosan
---