In this article we will show how you can simply and professionally create textures for your models.
3DCoat is an application for easy 3D model texturing. However, even though the program is easy to master, it is designed for professional use, so you can create very high-quality products with it.
The program has all the advanced technologies for texturing:
- Smart Materials
- PRB Materials
- Paint UV Mapped Mesh
- Vertex Painting
In this time-lapse GIF you can see the texture creation process for the robot using only standard Smart Materials. Only their settings change slightly.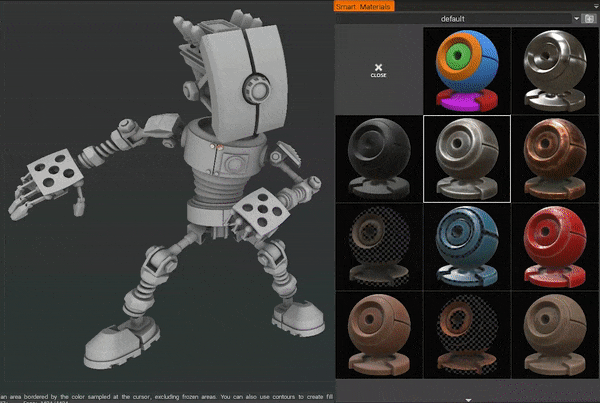 It took 20 minutes to create the texture of this model.
So the program makes 3D texturing extremely easy! And we are talking not only complex, but high quality textures!
While working on the textures, you can see the physical characteristics of the materials in the viewport.
Environment maps help you do this.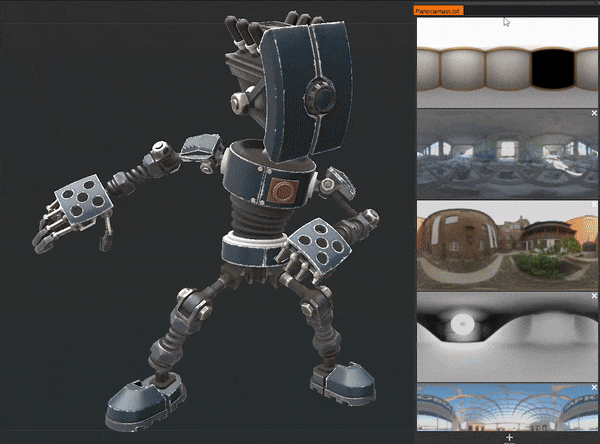 3DCoat has a standard panorama set for this, but you can download other maps of the environment too.
This will help you see what the model will look like in the render.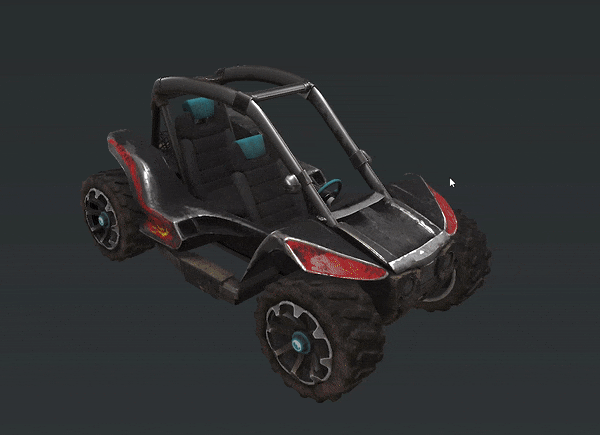 A very useful feature is the Preview Option.
It works the way that you upload any image to the material.
You can then see the preview image once you make any modifications in the Preview Option.
In the option preview window, you can also select the type of texture overlay.
Types of overlay textures are as follows: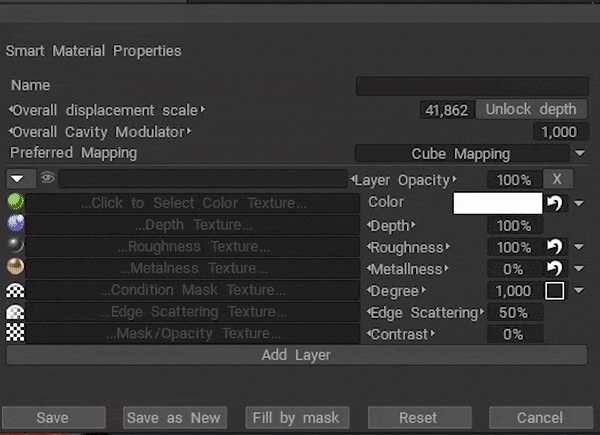 So this feature will help you perform many different tasks: textures on organic models, parts for technology, various skin defects and more.

3DCoat has many features and tools for easy operation.

For example, if you need to draw something on a model, you have a large selection of brushes and shapes.
With those you can perform a very wide range of tasks and make easy 3d texturing.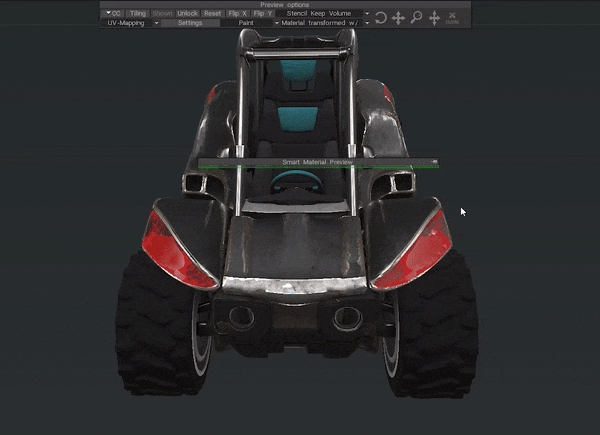 In dealing with smart materials, you do not need to constantly apply the material, because there is a window of Smart Materials preview. There you can observe any changes you make to the material, and you can see how your model will look after applying the texture.
These are the materials that calculate light much like a real one in the renderer. This makes the textures look realistic.
3DCoat also supports the technology of PBR materials. There are many maps that help creating different characteristics of the materials. We'll look at the most basic maps.
Color. It's a texture without any other characteristics.
Depth. Is a map that gives the illusion of pits and humps. It optimizes the model very well, it allows you to make many details on a low-poly model.
Roughness. Is a gloss inversion map. To make it glossy, you need to set the value to 0%. And at the value of 100% the material will be completely without gloss.
Metalness. Is a map that makes your material look metallic. When the Metalness value is 100%, the material fully reflects the environment.
You can completely customize the PBR materials in 3DCoat.
You can also go to our PBR materials store. There are a lot of high quality and realistic items to create any model you fancy.
So 3DСoat is a professional easy to use 3d texturing software with all modern features. The program is intended for all kinds of users, from amateur 3D artists all the way to individual professionals, small studios and large corporations. With 3DCoat you can create textures for a model of any complexity. This program develops textures for games, movies, concepts and other spheres.
Additional value is provided by the availability of other rooms in the program so that it's possible to make sculpting,retopology, UV, rendering. Therefore, you can sculpt your model, apply textures, create retopology and render and all this makes 3DCoat not only an easy 3d texturing software but a multifunctional 3D application. This is particularly convenient for those who do not want to learn a lot of programs but want to get a quality product quickly. So, to get better acquainted with the program - start now!
Good luck :)