3DCoat is a program that has many features. Here you can do sculpting, modeling, create UVs and render. On top of that, 3DCoat also has an amazing room for Texturing.
Back in the day, when 3D graphics just started to develop and 3D standards were just shaping up, the texturing was done by drawing on a printed UV Map only. So many textures were created for different cartoons. However, that principle was inconvenient and complicated, so today any 3D editor has the function of Hand Painting over the 3D model. This principle makes it very easy to work with, because to create a texture for any model you just need to draw on it like in 2D graphics editors. Read on to find out how the Hand Painting in 3DCoat works.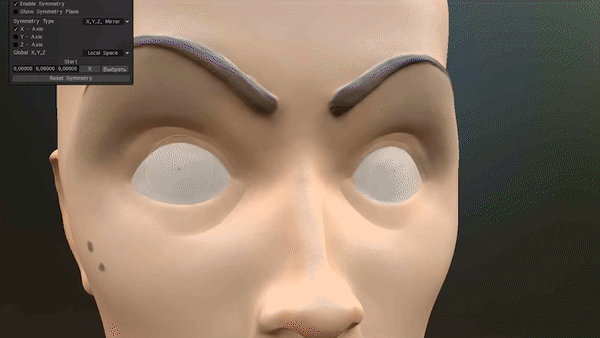 Here you can see how Hand Painting can help quickly create an eye.
Hand painted texture tutorial
So, to get started, you need to select Paint UV Mapped Mesh (Per-Pixel) in the launch window. Before you can import a model with this option, make sure the model has a UV map. Then select the file you want to apply the textures to.This opens up the interface of the program.

These three icons are very important. You can see them on the top toolbar. You will always use them when texturing something. Each can be active and non-active.When you draw 3D models in any way, this affects the result.
The first one is Depth. When activated, you can see how the illusion of Depth is created. This is achieved through normals.
The second one is Albedo. When activated, you can apply any color to your model.
The third one is Gloss. When activated, you can create glitter over what you draw.
All the three functions described can be combined in any way. For example, you can draw just Gloss. Or Gloss and Depth and so on. You can also assign a percentage of any of those characteristics. In the top panel of the interface you will find Depth, Opacity, Roughness and more.
3DCoat has a very large set of brushes, masks and shapes which all help you to create any kind of textures.

Here you can see how simply a dinosaur texture can be created using the "stencils" panel.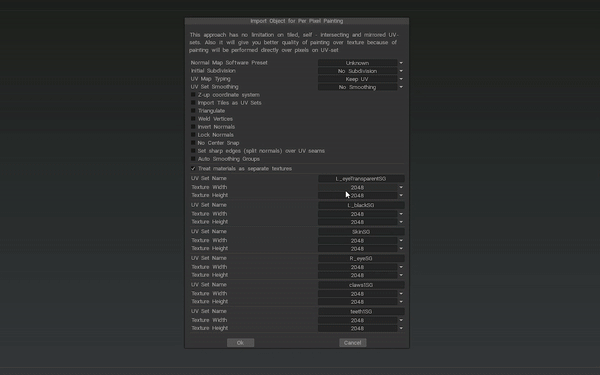 Hand-drawing is a way that can be done a lot and that is very important when working on 3D models, but also very important realistic textures. You can find such textures on any resources. To do this, 3DCoat has a large collection of realistic PBR textures that are well-tuned for 3DCoat. If you need additional textures visit the library of FREE textures for 3DCoat from where you can download them. So to make the texture easy and fast, you may want to have different textures in your collection.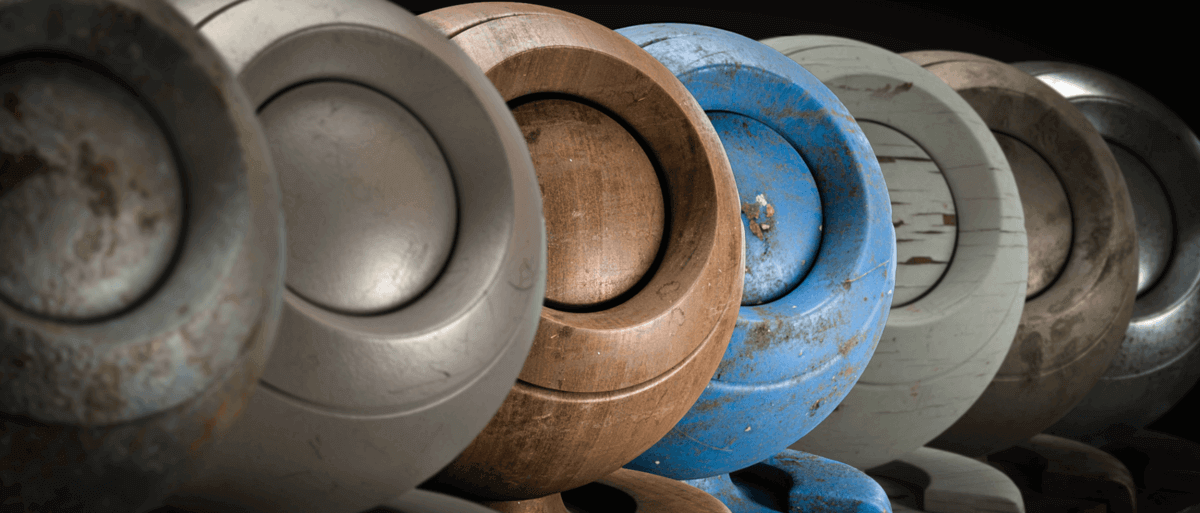 You can see the high-quality PBR textures from the 3D Coat FREE PBR Library: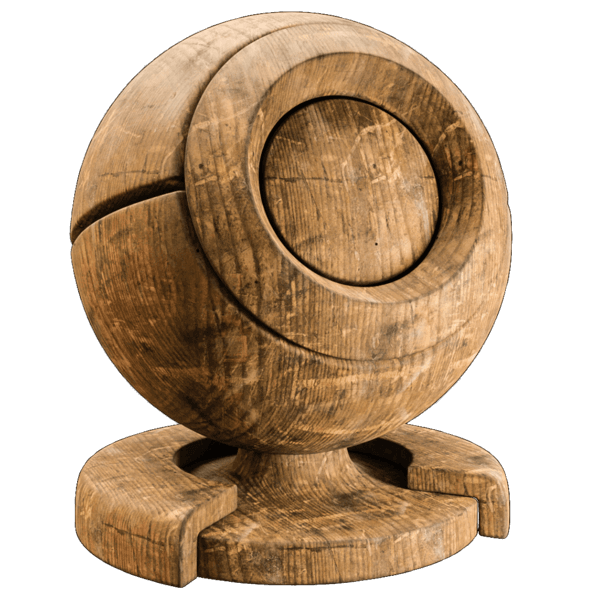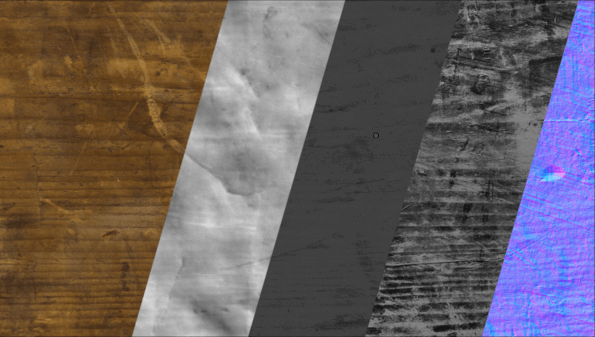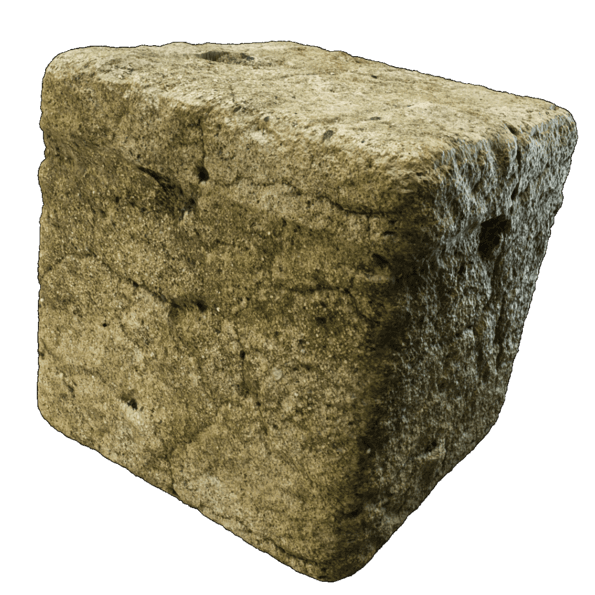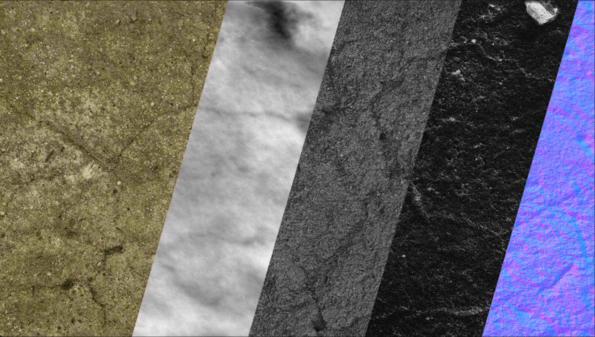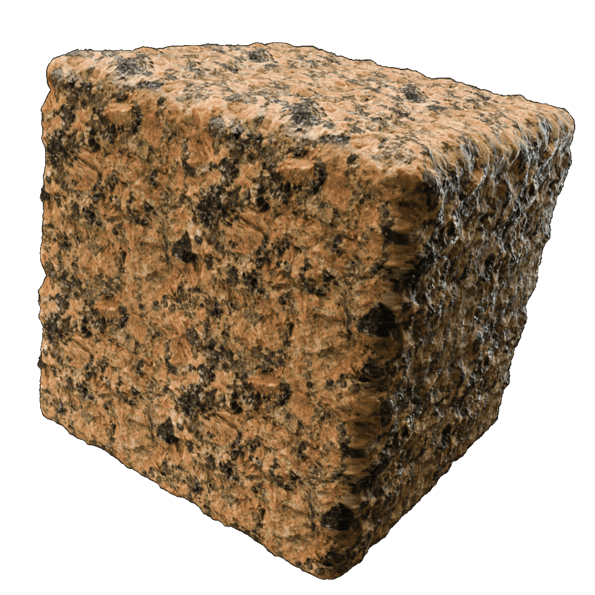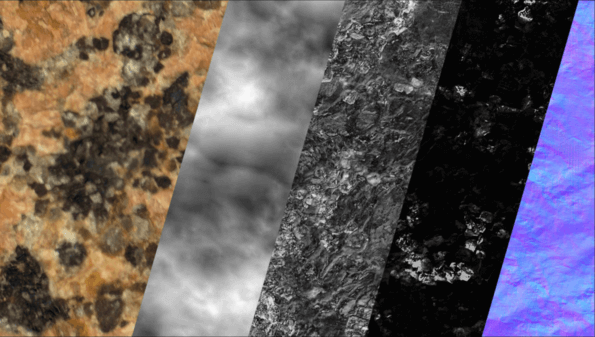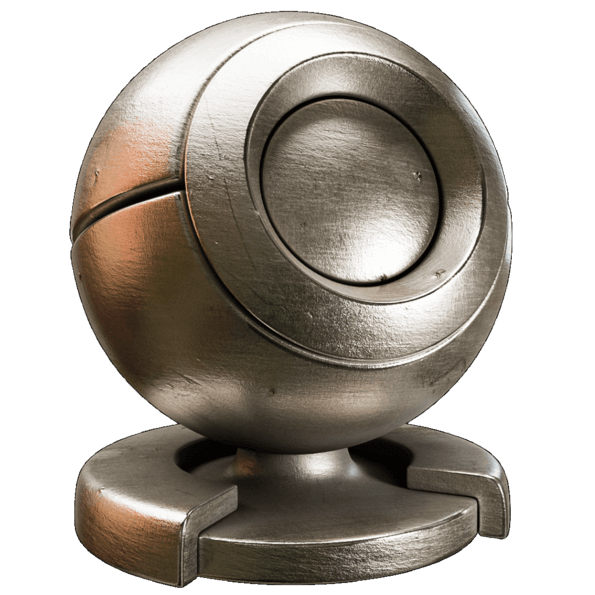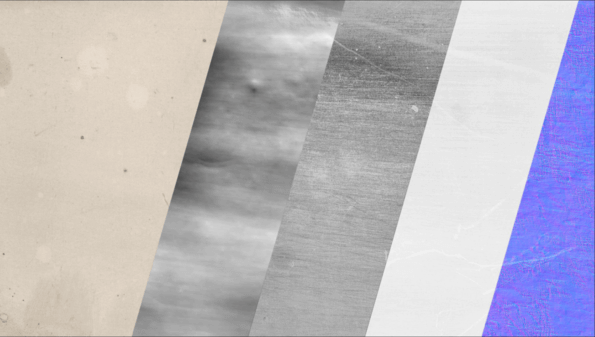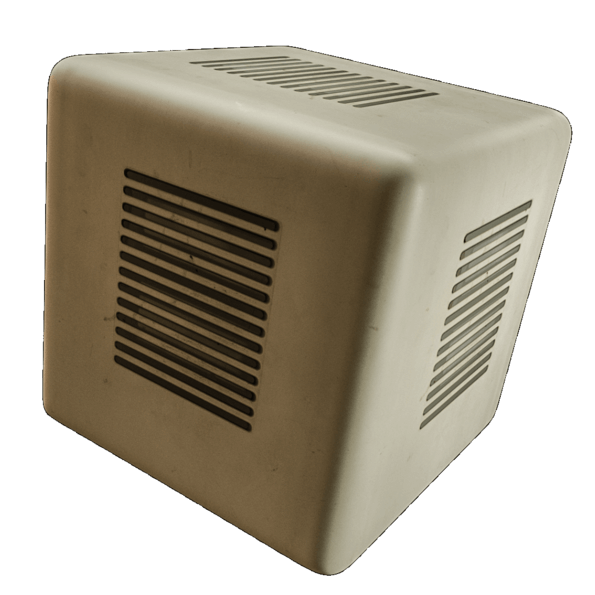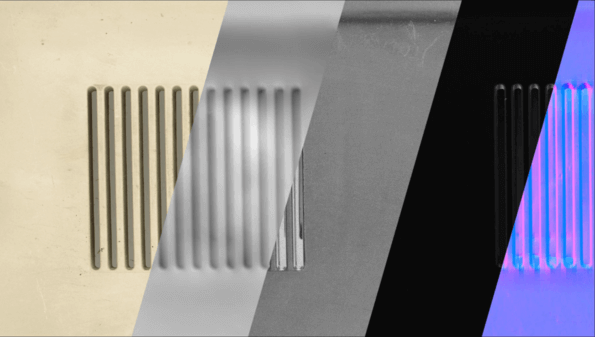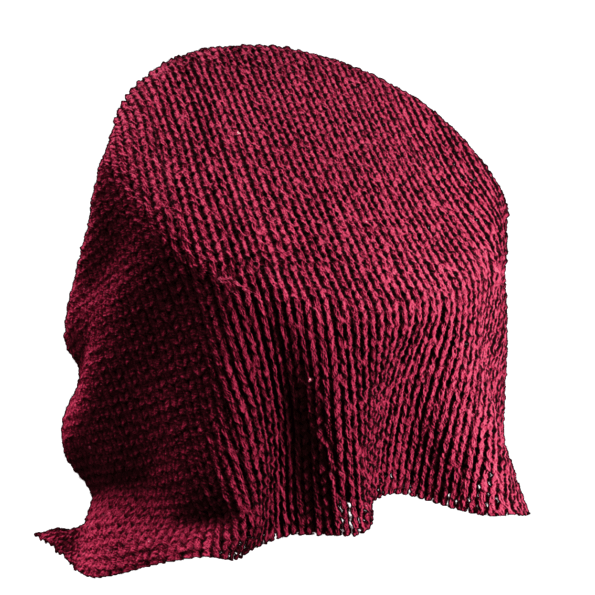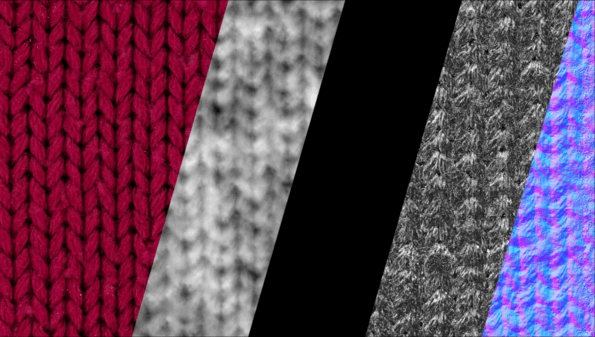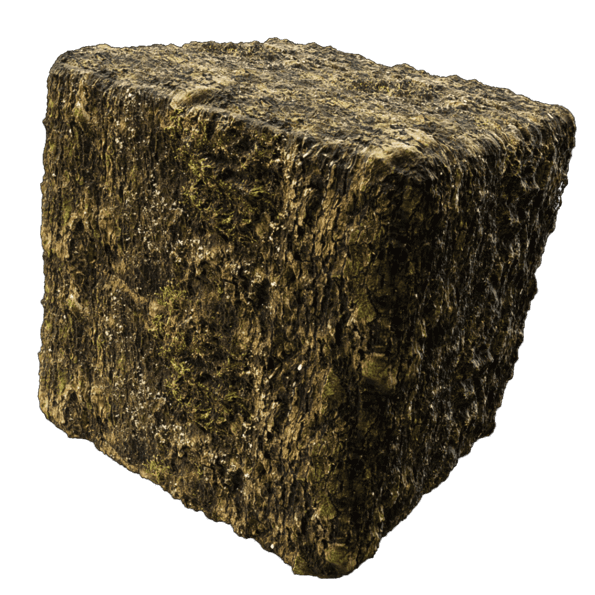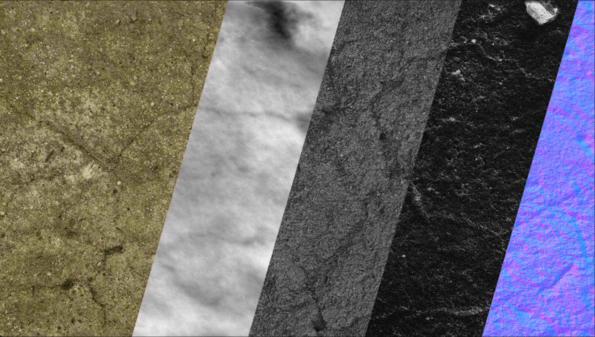 Here is the main brush bar. There you can choose how to apply your texture.

Let's take a look at the top 5 Brushes. When using a graphics tablet or a vacuum screen, these brushes work as follows:
Depending on the force of the pressure, the width changes.
Depending on the force of the pressure, the transparency changes.
Depending on the force of the pressure, both width and transparency change.
The strong pressure makes it decrease and the weak one - increase.
Neither width, nor transparency change.
There is also an Alpha panel where you can select Alphas for brush.

You can also create your own custom brushes, shapes. This will help you customize your 3DCoat, so it best suits your needs.
Therefore, 3DCoat is a program with user-friendly interface and many modern and convenient tools for texturing and hand-painting. This program is very convenient as you can texture the model while sculpting it. Also, you do not need to export the model to another editor to see how it looks in the render. With 3DCoat's rendering room you can get quality results fast.
To facilitate you the work, 3DCoat provides Smart Materials which simplify and automate your results.You can also export your textures as PBR maps, so those could then be transferred into other editors.You can also find many hand painted texture tutorial on our official YouTube channel to help you learn the program faster.
Enjoy and wishing you a great creativity with 3DCoat!