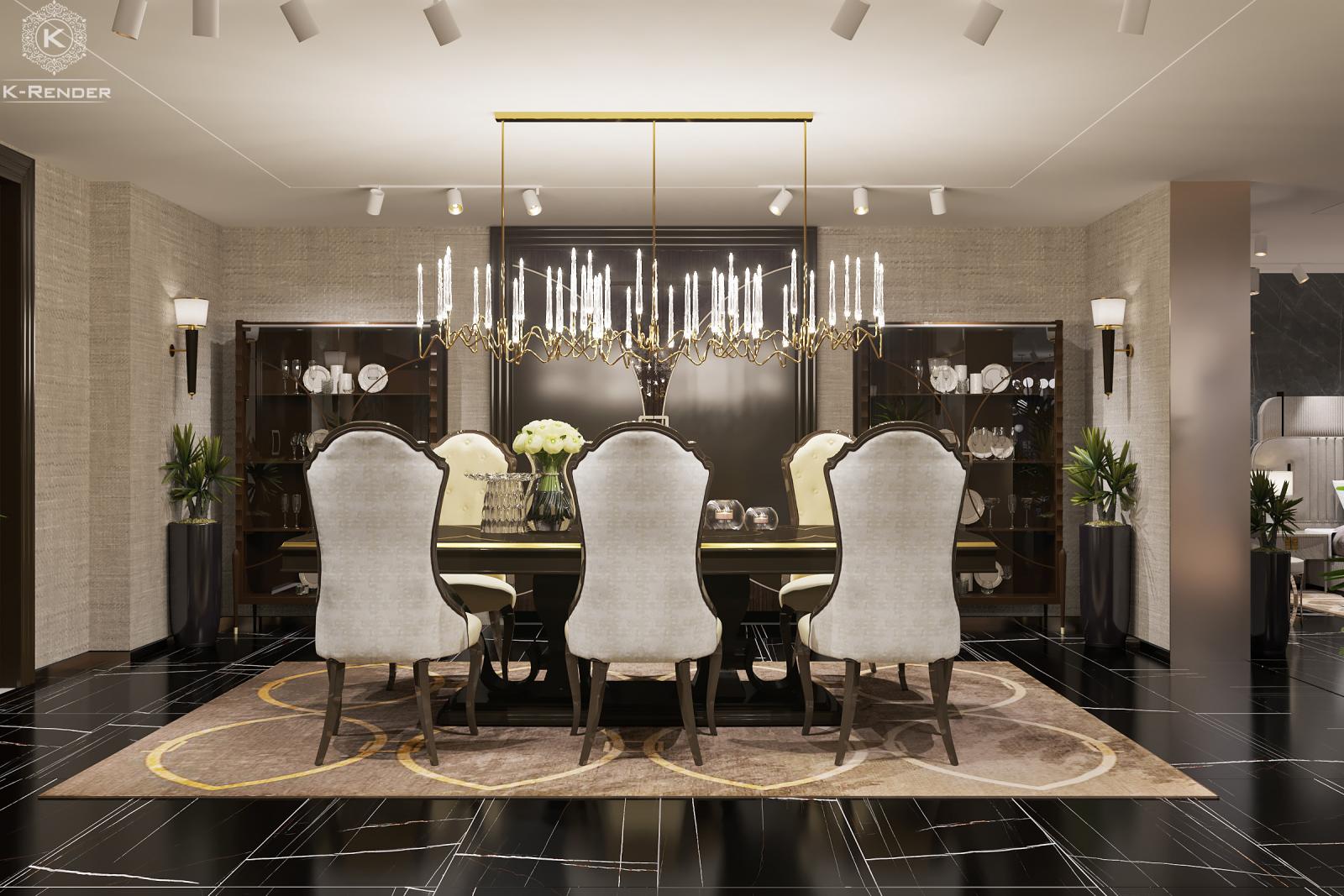 The interior rendering album from a 3D rendering studio - K-Render Studio
After more than 8 years of operation, K-Render became one of the best 3D rendering studios and received good feedback from customers. The 3D rendering services that K-Render provides include:
Interior rendering services: Is a service to illustrate interior design ideas in buildings. Our 3D rendering studio will receive drawings or ideas from customers to produce the best images according to customers' wishes from lighting, materials, and arrangement in a space inside the building.
Exterior rendering services: Our 3D rendering studio receives rendering services of the external space of the building so that the investor and architects have the most overview of the project, and can avoid unwanted risks.
Aerial rendering services: A bird eye view can help you see the relationship between the building and the large space behind. Regarding this service, we are confident that we can do it faster than other 3D rendering studios.
Architectural design services: K-Render's team are all skilled architects with long experience in the profession, so you can be assured of our services. We can design advice for your space if you do not have many ideas of the project. This service can be bundled with 3D rendering services.
This album will show all interior rendering project that K-Render have made for 10 years.
User Feedback
There are no reviews to display.
Image Comments

He does not name it in Artstation but he does show it in his video 
I do not know why he does not name it, it would be good to ask him


3DCoat is not mentioned among the tools used, on Artstation, so why is it in the 3DCoat gallery, here?


By walter_sullivan · Posted

Missing some complementary color as focal point/break up/relief. That would punch even more. Otherwise, supernice and well executed design!


Albums