Hello there! Nice to see u all, my name is Linda and this is a WIP side of my WorkShop
K, lets begin from a my steps of first-vox-try in coat, what i made some time ago =)
First 3dCoat Steps:
lollipop from hell or tetaclless beholder - IMHO. First of first, brush test
Who knows this guy? Yeah, Baal was revealed =)))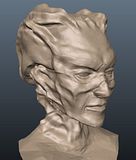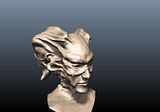 Original: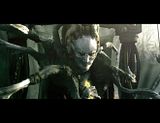 Ookie! Second one... I made it for SL-game... Bloody-blind-vampire-jerk. But looks like need more screenshots.
Very old variant i will post new one, Later.
Rotating_render
Third-d-d. Here is torax of Hornet (Vespa Crabro), made for SL-game 2. Full Hornet will be later, `cause other parts i left in my home.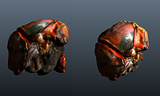 btw, so sad to see 512x testure size limit in SL-engine
And here is my latest works for DreamsGate project:
This one is a Wraith Cruiser - 1.5Km organic ship.
Just WIP. Back side and lower parts still in process
First serious stuff in this app
Scetch:
Lowpoly:
HQ render and Cavity shader:
3d Render movie: