By clicking on the Folder icon in the Brush Tab, you can import a number of file formats in to be used as a pen.
You can drag & drop the 3D model into the viewport and select it from these commands.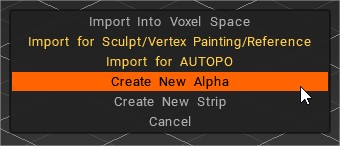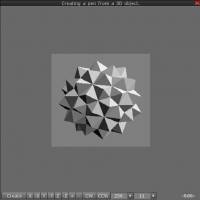 Create alpha for 3D object menu popups showing these options: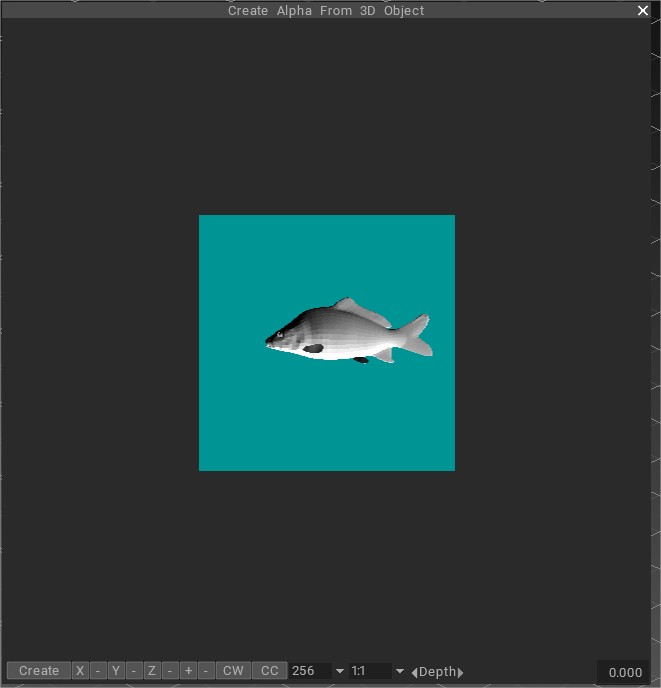 You can see the editing viewport for importing a 3D mesh in the image. The model can be rotated, moved, and scaled. Rotate the model by pressing LMB, move the model while holding SPACE, scale it with RMB, and rotate within the screen frame using the combination of ALT+LMB.
---
This video demonstrates how to take a model you already have on your hard drive or create one directly in 3DCoat to use as a 3D Brush; replicating the object along your brush stroke.
You can choose texture size and image proportions. The use of non-square images is especially handy when creating strips, as described below. Using the slider in the lower right corner, you can adjust the model's level of dipping into the background plane, which determines the zero Brush level.
---
Chuot dong show in this video how to create a brush from 3d file.